What We Do
Landscape & Hardscape Services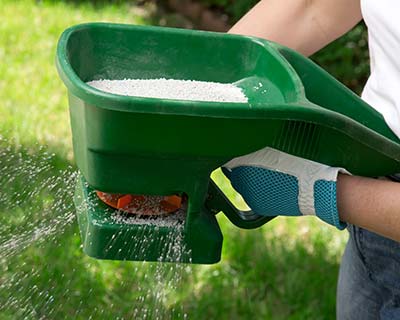 We at B & F Lawn & Landscaping offer high-quality landscape design and installation services. We cater to clients throughout Hillsborough County and the surrounding areas. When you entrust your landscaping job to us, you can be sure that the final product will be perfect in every way. The range of services we offer includes:
Landscape Maintenance
Our company recognizes that the beauty and sustainability of a landscape hinge on how well they have been maintained. It's why we offer custom landscape maintenance programs. We offer lawn maintenance, weed control, and fertilization services. The plans also include a wide range of services for commercial and residential properties. Our team can handle various tasks such as plant health care, spring and fall cleaning, and waterscape maintenance. The experts have the skills to handle seasonal displays and color enhancements, construction of features such as ponds, arches, gazebos, etc.  We also offer outdoor landscape lighting, tree care, landscape design, irrigation services, and much more. Read More About Landscape Maintenance >>
Irrigation
In addition to regular maintenance and care, a landscape also needs proper watering. The plants, shrubs, trees, and lawns all have to be watered at regular intervals, and it's why you need an efficient irrigation system installed. We handle all types of residential and commercial landscape irrigation projects and offer advice and guidance on the most popular systems available. Companies like Rainbird, Irritrol, Hunter, Pro Products, and Toro manufacture some of the best products on the market, and these are the systems we use. We handle installation, maintenance, and repairs of all types of irrigation systems. You can be sure they will stay in good condition for many years. Read More About Irrigation >>
Hardscaping
The hardscapes provide stability and durability to your outdoor space. It's why you need to hire experts like us for all your hardscaping needs. We design, install, and maintain all types of hardscaping elements. Our team has handled projects on residential and commercial properties, and we have what it takes to provide customized solutions. Whether you want to install a deck, patio, or any other outdoor structure, we are here to help. We also design and install paver patios and fire feature zones using the best hardscaping materials. Retaining walls with built-in seating, walkways, and pathways are some of the other elements we can design and install for you. Read More About Hardscaping >>
Pavers
Creating resilient and durable outdoor spaces involves the use of high-grade materials. It's why we recommend the use of paver stones for residential and commercial landscapes. You can choose from pavers made of concrete, natural stone or brick, based on the aesthetic you want to create on your property. Pavers are durable and easy to maintain and provide good value for money in the long term. We make sure that only high-grade materials are used in the project, and seasoned installers handle the job. We can create unique designs and patterns with the best quality pavers, so you have stunning and functional outdoor spaces. Read More About Pavers >>
Paver Patios
Most residential property owners like the idea of getting a patio installed on their property. Commercial properties may sometimes have patios too. We are the hardscape specialists that provide custom paver patio designs and plans. We make sure that the patio we design for you is perfect in every way. Right from the styling and materials used to the overall theme and finish, we will customize every aspect of your patio. We use high-grade materials like natural stone, brick, or paver stones and complete the installation to industry standards. You can be sure the feature will be appealing and durable. Read More About Paver Patios >>
Mailbox Refurbishing
We refurbish commercial and residential mailboxes. Property owners across the region, trust us for all their mailbox refurbishment needs. We have over three years of experience in handling these jobs and offer excellent mailbox refurbishment services. Homeowners don't have the equipment needed to handle this task, and it requires some skill. We will make sure the mailbox is stable and will also paint and finish it in the color of your choice. When we are carrying out this job, we also make sure that our client's mail service isn't interrupted in any way. We install a temporary mailbox while the work is in progress. Read More About Mailbox Refurbishing >>
Tractor Service
In addition to all the other landscaping solutions, we also offer tractor services to our residential and commercial clients. We understand that clients do not want to go through the hassle of working with multiple operators. Our tractor services are useful in the first stage of the landscaping project. We can handle jobs such as digging out footings, leveling the area as well as clearing the trees and other structures. This is an essential aspect of any landscaping project. We customize our services and make sure that the job is completed systematically, safely, and professionally. In addition to tractors, we also provide bush hogs, hauling trucks, and excavation equipment for these projects. Read More About Tractor Services >>
If you want uncompromising quality and landscape features that are unique, resilient, and functional, B & F Lawn & Landscaping is the company to call. We make sure that your paver walls are long-lasting and affordable. For any more information and details about these and other services that we offer, feel free to call us at this number- 813-713-7099. You can also send us a message through this Online Form, and we will contact you shortly to discuss your project details.
Outdoor Kitchens
We know that many homeowners like the idea of getting an outdoor kitchen installed on their property. It is a great way to increase the functionality of the yard and create a beautiful space where you can have BBQ parties and spend time with family and friends. We design your outdoor kitchen very systematically and creatively, making sure that all the features are designed with a purpose. Our company always focuses on providing clients value for money. We use exterior-grade materials in our work and install every feature perfectly. Our team also helps with appliance selection and will make sure that all the counters and storage areas have functional and practical designs. Read More About Outdoor Kitchens >>
Outdoor Landscape Lighting
Outdoor landscape lighting requires creativity, knowledge of various lighting fixtures and installations, and an understanding of how these aspects tie in with the rest of the landscape design. Hiring a company like B & F Lawn & Landscaping is one of the best ways to make sure that the outdoor spaces of your property are illuminated perfectly. Our teams of professionals offer solutions that provide good value for money in the long term. Read More About Outdoor Landscape Lighting >>
Outdoor Lighting
Through dynamic light patterns, landscape lighting can elevate the aesthetic value of a building or landscape beyond the confines of its walls, paths, and sculptures. When it comes to outdoor lighting, we have everything a property owner might desire to create a stunning outdoor space. When we put our imaginations to work, we create outstanding and spectacular results in the natural environment. We are widely recognized for our innovative lighting systems designs and meticulous installations, and our specialty is custom outdoor lighting. Our mission is to provide the highest levels of quality and service to our customers by supplying them with the highest quality lighting installations, backed by the finest warranties in the industry, for use in commercial and residential settings. Our landscape lighting plans improve the property's ambiance, allowing for more privacy, security, and socializing after dark. When you use our bespoke outdoor lighting to illuminate your landscape and highlight architectural details, you can be sure that they will look fantastic. Read More About Outdoor Lighting >>
Exterior Landscape Pest Control
We will provide you with information about what kind of treatment would work best for the type of infestation that exists on your property. We complete the pest control applications systematically so that your plants, shrubs trees, and lawns are pest-free. We maintain regularity in the treatments and make sure that your landscape and all the features in it are healthy and sustainable. Read More About Exterior Landscape Pest Control >>